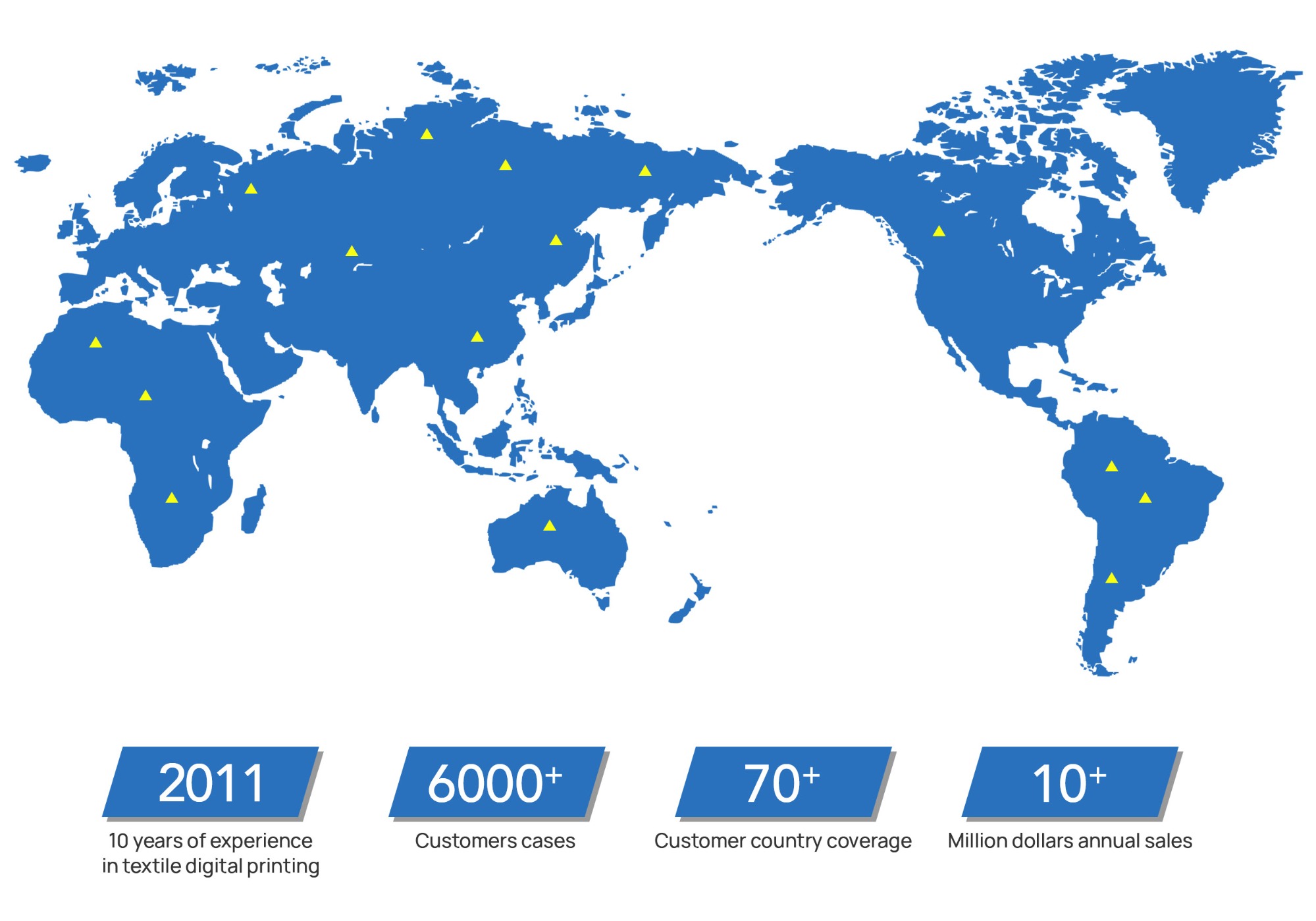 Subtextile is a digital sublimation printing sub-brand of Hanrun Paper® that focuses on the textile field.
As a leading brand in the digital printing industry, Hanrun Paper ® has been established in 2009 and has provided a full range of integrated services to business owners in 169 countries and regions around the world. Its products cover the industrial chain of sublimation, DTF, heat transfer, etc., and have a strong professional service team to provide a full range of technical after-sales support.

Nowadays, the textile market is developing rapidly. In order to meet market demand, a new printing method has emerged, which is textile digital printing. At the same time, compared with traditional printing methods, digital printing technology does not emit dyes and chemicals and causes less pollution. So in 2011, Hanrun Paper® seized this advantage and opportunity and founded Subtextile.

Subtextile has always been committed to providing customers with high-quality sublimation printing consumables and equipment, as well as one-stop textile digital sublimation printing solutions. We have our own sublimation paper factory and complete production and transportation process: four coating lines are used for daily production; four slitting workshops are equipped with a total of 10 slitting machines; the quality inspection center conducts comprehensive inspections to ensure product quality stability; International shipping packaging has always been at a high standard level, able to meet the needs of customers around the world. Our products have obtained many professional certifications such as FSC, ECO PASSPORT by OEKO-TEX®, CE, etc. Subtextile always regards environmental protection as a major concept of the brand. Subtextile not only can accurately meet your printing needs, but you can also get the most professional technical support and after-sales service here.